Here at Stenseth Samuelson and Boese, Ltd. we know that your time is valuable. We also know that when it comes to personalized service nothing can replace listening to what you have to say. So we strive to put efficient systems in place to allow you to reach us when you need us, while never getting too busy to sit down over a cup of coffee to listen to your concerns. If you are looking for a firm that knows how to use modern technology to make your life more convenient but still understands the value of an unhurried meeting, then we'd love to meet you and find out how we can provide you with the type of professional service that you and your business deserve.
The 2019-2020 Tax Planning Guide is here!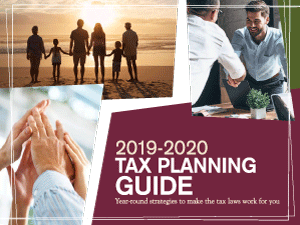 Click Here to read the new tax planning guide, and feel free to contact us with any questions.
Our goal is always to help you keep as much of your hard earned money as possible. From helping you plan your income and expenditures to making sure you can take advantage of every deduction the law provides, we are committed to providing you with accurate and thorough income tax services. Read More
We do our best to find simple and efficient methods to help you manage the financial side of your business, and our staff goes beyond the numbers by answering questions and offering impartial advising for tough decisions. Read More
Any business needs consistent and accurate financial management to run smoothly and efficiently. Through our bookkeeping, accounts payable and payroll services we can take the hassle out of day-to-day finances and let you focus on the bigger picture of running your business. Read More

When you need an impartial adviser to help you make tough decisions in your personal or business finances, we can help. Our staff has experience working with a wide variety of businesses and is knowledgeable about many areas of individual financial concerns. Read More